Tabbing Tape is designed to ease the process of peel off the liner of double sided adhesive tape that has been bonded to the substrates.
Bond well to polyolefin liners, such as polyethylene and polypropylene.
Reduce production cycle time and improve the productivity.
Various sizes of tabbing tape are available.
Different sizes of finger lift and adhesive area are available to make the liner removal easy and fast.
Important highlights to achieve the best performance of tabbing tape:-

Adhesive side of tab must be stick to the edge of liner at suitable position.
Apply pressure on the adhesive area of tabbing tape to achieve maximum wet-out and strength ultimately.
Allow the adhesive to be effective prior pulling the tabbing tape for liner removal (In general, at least 24 hours after applying the tabbing tape).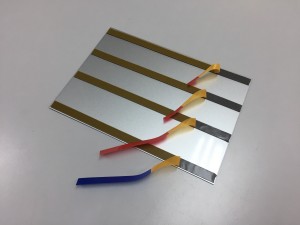 ¦ Tabbing Tape ¦ Pick Up Tape ¦ Pull Tape ¦ Remove Tape Liner ¦