Die Cut Foam & Rubber are used widely in many sectors such as automotive, building and construction, electrical appliances, furniture, office equipment, marine, transportation, and more as washer, gasket, spacer, footer, sealer, insulator, pad and dampener.
The surface of die cut foam & rubber can be come with or without adhesive.
There are many types of foam materials to suit your applications:-
CR Sponge (Chloroprene rubber sponge)
EPDM Foam (Ethylene Propylene Diene Monomer foam)
EVA (Ethylene vinyl acetate foam)
PE Foam (Polyethylene foam)
PU Foam (Polyurethane foam)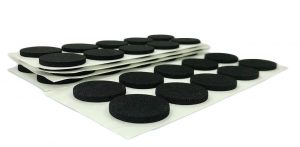 Contact us for more details.